Who We Are
Sheldon Genealogy began as the Facebook group "Sheldon Family Genealogy" in 2009, established by Dale Sheldon. But it wasn't until August of 2021 that a true organization was formed along with fellow researchers Sue Sheldon and Kelly Wheaton. We are an alliance of Sheldon researchers working to document and connect Sheldons across the globe. In our regular ZOOM meetings, anyone with an interest in Sheldon genealogy can join us to ask questions, get research help or just meet up with other Sheldons. We have regulars from the UK and NZ as well as across the United States.
Meet the Team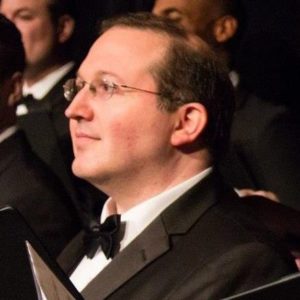 Dale Sheldon
President & Genealogist
Dale began studying genealogy at age 10, a little over 30 years ago when his great-grandmother passed away. She left behind several old family portraits with no full names, but just their surnames and how they were related to her, "my grandmother Robinson", "my great-grandmother Guerraz". Armed with just enough information to pique his interest, he set on a quest to identify the portraits. His task was done at age 14 and he never stopped. Dale, a descendent of John 13, now lives in Los Angeles and works in the travel industry. He has taken multiple research trips to England & France.
Sue Sheldon
Treasurer & Membership
Sue was bitten by the genealogy bug as a young teen when she was lucky enough to live in Salt Lake City. She was amazed to find that both sides of her family tree have very deep roots here in America. She is an Isaac 5 descendant through John Sheldon and his son Remembrance who was captured by Indians in the Deerfield, Massachusetts raid of 1704. Sue lives with her husband and a small flock of chickens in rural Shelton, Washington. They have a blended family with 9 children, 11 grandchildren, and 3 great-grandchildren. Sue is semi-retired, an organic vegetable gardener, and active in several local genealogy societies.
Sissy Walker
Secretary
Sissy was fascinated from a young age by her dad's Scottish and English origins and "took up the mantle" from her dad's and cousin's research into his family as an adult. It was her middle son's marriage into a family steeped in its own colonial background that got her started on her mother's line – where she traced her people back to John 13 and then found the Sheldon Genealogy community. Sissy and her husband Derek both grew up in New Jersey but have called northern Virginia home for many decades. In a wonderfully circular way, that son and his family live in Rhode Island – not too far from John 13's neck of the woods!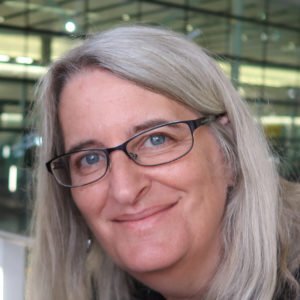 Kelly Wheaton
DNA Expert
Over 50 years of Genealogical Research experience and 11 years with DNA & Genetic Genealogy. Author of Wheatonwood.com and the Beginner's Guide to Genetic Genealogy. Enjoys writing, genealogy-related travel, research, "gophering" for genealogy, gardening, photography, and being a grandma. Kelly is a descendant of John 13 through her SHELDON Grandmother.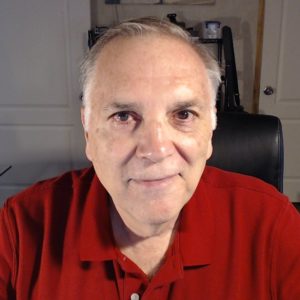 George Sheldon
Webmaster
George has been interested in genealogy and his ancestry all his life. He was always amazed how little information about his family history was available. George has said that nothing has helped with his own personal genealogy journey more than the YDNA test. His line is actually from the New York, Pennsylvania, and New Jersey border areas. George has deep roots in Orange County NY and Sussex County, NJ. He is a descendant of Godfrey from Berbyshire, UK. George lives in Lancaster County, PA.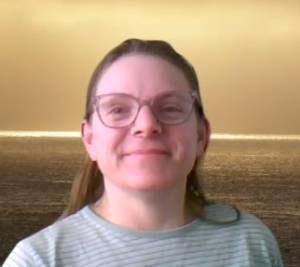 Missy Rummie
Missy began her genealogy journey in the fall of 2011 but didn't discover her first Sheldon relative, Eva T. Sheldon of Cumberland County, New Jersey, until July of 2014.  With help from Dale, Kelly, and Sue, Eva's line can be traced back to Richard 22.  She was finally able to DNA test in late 2017 and has been hooked ever since!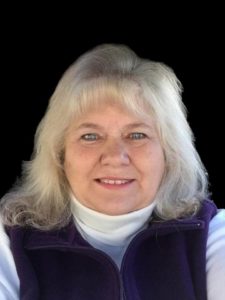 Carol Horton
As a young child, Carol was interested in genealogy; "I spent many days with my grandmother, a member of the D.A.R., and helped her trace her family tree. She also had me helping her find the graves of unknown soldiers to place a flag on it and pay respect to them. I have enjoyed researching my ancestor every day since 2009; before that, it was off and on. With the help of my brother David taking a Y DNA. test, I found out we come from the Godfrey Sheldon line on my father's side. I also have a Sheldon line on my grandmother's line that traces back to Issac Sheldon." Carol is married and has three grown children, two grandchildren, and two cats. She works in the vacation rental and property management business as the office and revenue manager.
Neale Sheldon
Neale Sheldon from Stoke on Trent, Staffordshire is our Representative in England.
With over 30 years of experience researching Sheldon history, Neale specializes in the period 1700 to the present day. Neale's own family had a twist, with his father being adopted within his Sheldon family, by his grandfather's brother. During his own quest to find more about his own Sheldons and collecting data along the way, he decided to put the data to good use by sharing it with fellow Sheldon researchers in the UK.
Neale gets immense satisfaction from helping other Sheldons to trace their family tree back into the 1700's.

Sheldon Genealogy is a California authorized non-profit organization with an approved 501(c)3 Status. Sheldon Genealogy should not be confused with and is not a part of the Sheldon Family Association or any other for-profit or not-for-profit entity, business, or organization. If you are looking for the Sheldon Family Association, click here to go to their website.