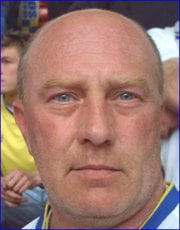 Neale Sheldon
A long-time supporter of Sheldon Genealogy, and Administrator of the Sheldon (family Surname) Facebook Group, Neale Sheldon has become a Project Administrator on the Sheldon Family DNA Project, under the auspices of FamilyTreeDNA. Neale's expertise in researching British Sheldons is second to none and we are delighted to have him as a new Sheldon DNA Project Administrator
Neale is no stranger to those that participate in Sheldon Genealogy. Based in the UK, his authentic English accent identifies him quickly in the free Sheldon Genealogy Zoom sessions. There is no doubt about his English location. Neale's knowledge, research, and experience will help fit pieces of the Sheldon ancestry puzzle together. He is actively working with descendants of the Sheldons of  "Peaky Blinders" fame to stitch together the tree of the Sheldons on which the series Shelby family is loosely based. He is also been exceedingly helpful in recruiting DNA testers in the UK.
Congratulations to Neale for becoming part of the Sheldon Family DNA Project, and thanks for volunteering, too.
Sheldon Genealogy is always looking for others that want to get involved with Sheldon research.  A volunteer form is available on the Sheldon Genealogy website.