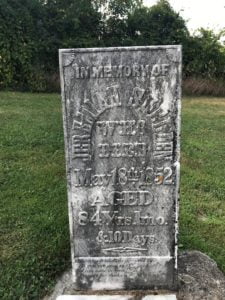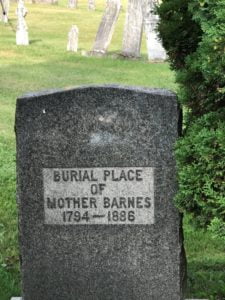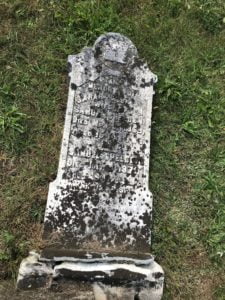 Our contributor, Jan Barrett, has sent us this information for this post. Her Sheldon ancestors' roots are from Leeds, Ontario, Canada.  She has located the Sheldon's Cemetery there, and reports:
"The gravestone for Samuel Sheldon, my great-great-grandfather has toppled over. I am working on finding out how I can have it repaired and cleaned"
Jan tells us, "The other Sheldon gravestone is for Jeremiah, the brother of my fourth great-great-grandfather, another Samuel."
Jan has been providing information about her Sheldon line, and her contributions have already made it into our Sheldon Family Tree.
"Samuel and Jeremiah went to Canada in about 1795 from Vermont," says Jan.
Most interestingly, she added that "I have been told by the local historical museum director that the dates on Mother Barnes gravestone are incorrect, and she is not actually buried there!"
Special thanks to Jan for all the information she has been giving us on her Sheldons in Canada.